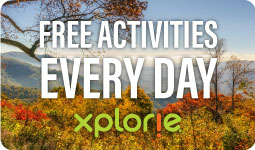 Featured Properties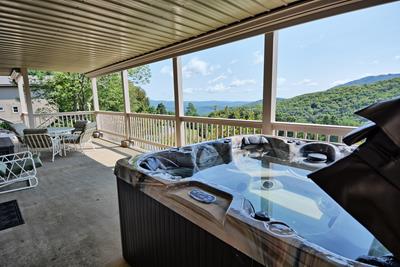 Sunrise Over Seven Devils
3 Beds / 3 Baths
Vacation Rentals in the High Country of North Carolina
FREE ACTIVITIES Included! To enhance your vacation experience, High Mountain Cabin Rentals includes Xplorie, which means FREE admissions everyday of your stay at select popular attractions in the area. CLICK HERE to see the FREE FUN included with your cabin rental.
You can receive a discount off each ticket for adults AND children. Be sure to mention this promotion to get our exclusive promo code (exclusions apply.....no discounts for for Day out with Thomas, The Ghost Train and Tweetsie Christmas). You MUST stay with us in order to receive the "Partner Discount Code" to Tweetsie Railroad. Stay with us and Save with us! Contact us for more details!
High Mountain Cabin Rentals offers a wide variety of quality North Carolina Mountain vacation rentals, log cabin rentals, townhouse rentals and cottage rentals located in the beautiful Blue Ridge Mountains of Western North Carolina in Ashe, Watauga, and Avery Counties. Popular destination towns include Boone, Blowing Rock, West Jefferson, Fleetwood, Jefferson, Seven Devils and Banner Elk.
We offer a large variety of vacation homes with numerous amenities to choose from, including river access, water front, tremendous long range views, secluded, game rooms, fireplaces, AC, hot tubs, pet friendly, and much, much more. Unlike some rental companies, High Mountain Cabin Rentals offers full-service, not self-service, rentals which mean that we provide quality linens, fully stocked kitchens and bathrooms.
Our friendly staff takes the time to find out exactly what you are looking for, and can then suggest the cabins that will best provide your group the most enjoyable experience.
Give us a call, 866-931-6210, when you are ready to plan your next trip to the High Country, and see what a difference our personal service makes. We are also Military Friendly and support our troops! Call us today and ask us about our military discount!!
We are now accepting NEW homes on our program. If you don't want to pay all of those fees and dues with other companies, give us a call. Start making money on your investment today! You will be glad you did!
If you have an interest in purchasing property within Ashe, Watauga, or Avery County, High Mountain Cabin Rentals has a REALTOR/Broker that can assist you with ALL of your real estate needs. Please contact Stacey Hamilton at 828-773-6963 for more information about properties for sale in our majestic area.